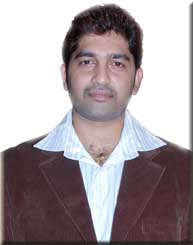 BONAM KRISHNA SATISH,
M B A
DIRECTOR
We are living in the era of Convergence of Technologies. There is a need of multifaceted engineers, the engineers who can comfortably cross the boundaries of their disciplines. This demands breakage of watertight compartments amongst different branches of engineering. The engineers have to work with team members who are all heterogeneous in nature.
Subjects of interdisciplinary nature and couses/ activities having cult for overall development of students are the need of the hour. The students and faculty at BVC have demonstrated such abilities by winning prizes in business plan competitions, robotics, paper presentations, sports, cultural activities etc.
The group aims at strengthening it further by providing value added courses, inviting visiting faculty from industry and national / international level institutions, entrepreneurship development cell, with support from National Entrepreneurship Network, special coaching for sports & cultural activities by experts etc.
Hence, at BVC we work for satisfying interest of all stake holders as students, staff, faculty, parents and society at large. You will find it amazing to be a part of BVC group.